Hot Dates: Last Summer Nights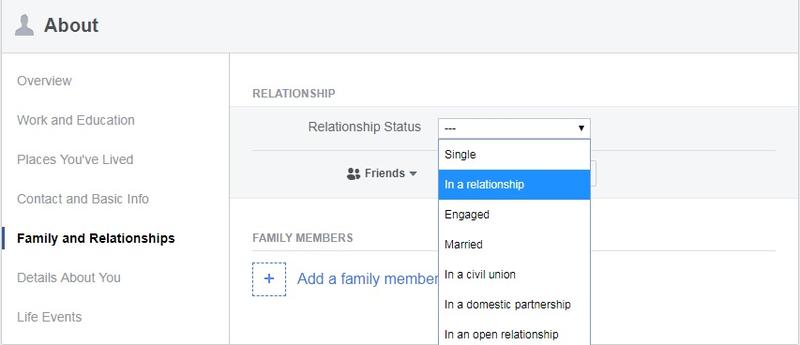 Transcript
ANNA SALE: The last e-mail we got from you, you said, I've had some fun this summer, with a wink emoji. What's that mean?

VICKI: You know, I was thinking about how the first time we talked and I can't even believe that I said what I said, which is that I was looking forward to having lots of great sex, because that's kind of embarrassing... But mission accomplished.

AS: Mission Accomplished! Fantastic!
This is Death, Sex & Money
The show from WNYC about the things we think about a lot...
And need to talk about more.
I'm Anna Sale.
When I first talked to Vicki for our series all about dating this summer, she told me she was looking for great sex, and another grand romance. She's 62, lives in the Bay Area, and has been divorced for 14 years.
V: There's a part of me that's—well, you're getting older, maybe you should lock some stuff down, but um, but I don't know. I waffle between wanting a one-on-one monogamous companion and also keeping things as they are, in which I have more freedom.
Because, the thing is, at the end of this summer, Vicki is enjoying spending time with three different guys. Two, she met online—one's younger and one's older—and things have heated up with a friend that she's known for years.
V: Just recently he asked me if, you know, do we want to turn this into something? And I was kind of taken aback, because it's like, wait a minute, what about my younger man, and my older man! You know, I mean, I don't know!

AS: Uh-huh.

V: Because there's a part of me that's goes, well I want it all! And that seems greedy and selfish and horrible. And also, wait, that seems like a possibility. So I think a lot of people would say, 'hey, that's not a bad position to be in. You have some choices here!'
Dating is all about choices—whether to commit, how much time to spend on it and when you're better off alone. This summer, we followed a group of eight listeners as they navigated all of this.
THOMAS: Timing can be really, really rough…

LOUIS: I don't know what I'm doing wrong…

CECI: Dating is like pretty low priority, so if something has to go, it's gonna be that…

MIRACLE: Oh, it gets complicated…
At the end of this summer, a lot of them have figured out that what they want from dating, is not always what they thought they wanted. Like Ceci, who's surprised to find herself totally into a new boyfriend.
She's 37 and lives in Sacramento, and at the beginning of the summer, she was going through the motions of online dating, and ignoring guys who opened with "nice tits." Then, halfway through the summer, she met this new guy, but at first she wasn't sure, because he has two kids.
CECI: I just always thought that I would find someone who didn't have any and we would start fresh and I don't know, those fantasies you have when you're younger and you're naive and you don't know any better about what it's like and where the feelings happen. So I said, well, I'm gonna give this guy a chance and I'm going to call him and I called him and it just it literally clicked from there. We talked for maybe five hours.

AS: Wait, what?

C: Which is that's a big thing because I hate being on the phone. I'm not a phone person. I'm like unless someone's dying, why are you calling me?

AS: The first time you talked on the phone you talked for five hours?

C: Yeah, we talked from about six o'clock until eleven, and we did that for the next three days.

AS: Did you feel like a teenager?

C: Yeah, a little bit. A little giddy. Um, and he's a talker…

AS: Well you both are apparently! Five hours!

C: I am fully aware that it's a little strange and weird, um to the point where like he asked me are you know, are you nervous about us meeting and I told him no, I have already claimed you as my husband.

AS: When did you say that?

C: Uh, the first date. We had been talking for like I think three weeks by then and we were going to meet up and he was texting me and he was asking, you know, hey, I'm on my way, are you nervous about this meeting? And I said not at all. I've already claimed you as my husband.

AS: Wait, you texted that back before he showed up?

C: Yeah.

AS: So you were not nervous.

C: I I I was-- I wasn't nervous at all. I just I don't know I guess you know that thing that they say that I didn't think was really real that I thought was kind of cliche where like when you know, you just know. I just knew.
But relationships don't always start with such certainty. When I first talked with Thomas*, who's 26, he wasn't looking for anything serious. So he was alarmed when he found himself falling for an old friend a few months ago.
THOMAS: It felt like a rocky way to start something to kind of fall into it by accident. But I think it's been going really well and I've been really enjoying my time with her and I think vice versa, I hope.

AS: I mean, the, the worry you had at the beginning of of dating this woman was that you weren't ready because you were still fairly recently out of a divorce and the end of a marriage that wasn't, wasn't an easy end. Um,

T: Yeah.

AS: how much have you talked about that in this relationship?

T: Um, it has been a topic of conversation. We've gone in detail, but I just try not to dwell on it so much. I'm trying to make sure that my identity, the way that I see myself is not as like, oh, I'm that divorced person who's trying to move on. Like I want, I'm trying to establish different, a different identity for myself. Does that makes sense?

AS: Totally makes sense. I had a period in my life when I like would jokingly refer to refer to myself as a divorcee because I thought it was like a way to try to reclaim what felt embarrassing and pathetic but it's interesting now to think of like, oh, I was, I, I did have a period where I really was and behaved like a divorcee, and now that feels like in the past, even though I'm still a woman who has been divorced.

T: A hundred percent yeah, like I'm a different person because of it, but I don't think that it's my defining feature.
That doesn't mean Thomas is in a hurry to settle down again, even though he is feeling some pressure. Not from the woman he's dating, but from his family.
T: I mean just the other day I was speaking to my grandfather who's kind of frail lately and the only question he had for me was, are you engaged yet? I had to make some joke about being engaged in lots of activities. But he didn't appreciate that.
Dan, the widower in Seattle, is not postponing commitment. He's in his early 40s, and he and his new girlfriend are moving in together—and talking about kids.
When we first talked this summer, Dan described his awkwardness trying to gauge consent in what feels like a new era in dating. But now, he's discovered that isn't the hardest conversation he's had to have. It's talking about his wife, Kristen, who died just a year ago. Dan told me about a conversation he had with his girlfriend—he calls her Red and she worries he's still too deep in grief.
DAN: She pointed out that I'm not done. And I-- I'm never done. you're never done grieving but I had hoped that I had it in stride. That I was processing it on my own time. That it was-- I had walled it off and separated it from the rest of my life, and not so much.

AS: What did she notice that you hadn't quite noticed?

D: Um... we were talking about names for a baby girl and she had come up with some very good first names and I said, well, what about Kristen for a middle name? She said, wait a minute. When you tell me that you want to name our first baby after your dead wife, that's-- that's a big thing, that's a big issue and I thought about it from her perspective, and thought, oh my gosh, she's right. And that scared me because I don't want her to think that I will always be mourning Kris and preferring Kris over her. That's not what I want to do.

AS: Are there times when it feels ok to tell Red, your girlfriend, like, uh, this is hitting me right now. I'm thinking about Kris because-- because of this memory?

D: I honestly try not to, but there's always that tug. It's uh-- it's kind of like timelines blurring together in your head. It's-- it's-- I'm with Red and we're out doing things and I think, oh, Kristen and I used to do these things. All of a sudden, I'm reliving this moment with Kristen in my head and I have to hide everything that's going on so that Red doesn't see it because I don't want her to know that I'm thinking about my late wife again. And I have to resolve the timeline—Ok, I'm here now. I'm with Red. That was the past. This is the present. I've got to move forward.
Coming up, June, the college student, who's had a big summer of firsts, tries something else new.
JUNE: I went and got coffee with a guy and everything went well um and we ended up having sex afterwards and after that, I kind of realized that I don't really like casual hookups.
--
We've been following this group of eight people as they've been dating. But we've also heard from a lot more of you—especially from single women—and you've told us that it's tough out there right now.
WOMAN 1: I've been single in other periods of my life and I just don't remember it being so bleak.

WOMAN 2: I'm about to be an empty-nester and I'm just trying to figure out how can I get back into the dating scene.

WOMAN 3: I actually used to have group chat where we'd exchange unsolicited dick pics that we got on a regular basis

WOMAN 4: The date was bad. Just bad.

WOMAN 3: I am not a pizza...I shouldn't have to be at your house in sixty minutes or less before you unmatch me on Tinder.
Dating can be exhausting. And sometimes, it's good to take a break.
So we want to hear from you about fun that doesn't require a plus one. We've made a interactive Google spreadsheet where we can swap tips and celebrate the best parts of being on your own.
Like, when I was single in New York City, I loved to go to double-features by myself. I'd stop at Walgreens beforehand, buy myself a bag of trailmix, some chocolate and a big club soda, and sneak all of that into the theater.
Share what you do when you're enjoying not being in a relationship! There's a link to that Google spreadsheet on our Facebook page and at our website, deathsexmoney.org.
On the next episode, we revisit my conversation with Jane Fonda about many things, including when she was making the decision to leave her third husband Ted Turner, after he cheated on her.
JANE FONDA: I felt like Virginia Woolf, only I had two angels in the house. One on one shoulder saying oh come on Fonda lighten up! The guy's got two million acres of the most gorgeous land in the world and he's funny and he keeps you laughing. And on the other shoulder there was an angel with a very soft whisper saying, Jane, you can stay with him and die married, but you'll die not being whole. And so I opted for the whisper.
--
This is Death, Sex & Money from WNYC. I'm Anna Sale.
The first time I talked with June, who's 21, she had never had sex with a guy.
But this summer, she started seeing three different men at once—a primary partner and two other people, and became sexually active with all of them. And then she decided to turn off her dating apps. But recently, she went back on Tinder. And after matching with someone there, tried something else new: a one night stand. She sent me a voice memo about it.
JUNE: It wasn't like a bad experience at all. I just think I don't want to do that again. And it just makes me really appreciate um the fact that I have multiple people in my life who I can have romantic relationships with but who also really care about me and like it just hits me sometimes um being polyamorous can be difficult but it's also incredibly rewarding. So that's where I'm at right now. Um, I just started crying. I just wanted to kind of record this moment.

AS: What, what didn't feel good after you'd had sex on this first date with this new person?

J: The way that it turned out, I guess? It wasn't like a bad experience. Um, they were like a great person and the sex was fine. It was just, I emotionally didn't feel great about it afterwards. I think um, it was just the idea that like after the date was over I kind of felt like it wasn't, nothing was going to happen again with this person and I had had sex with them but like we weren't really going to see each other again and that and it made it seem like that was kind of their plan from the beginning.

AS: Did you stay the night?

J: No, they uh, they kinda kicked me out which also, not that you know I needed to stay the night, I didn't want to really. But, um, that didn't feel great and actually [I] ended up spending the night with my primary partner afterwards and telling them about it um and they were really willing to listen to me.

AS: Why'd you go back on Tinder?

J: I think that I was worried, or am worried still I guess, about once the school year comes, um, my primary partner being a lot busier with classes and the other people that I'm seeing are working full time and I think I was just worried that it would get lonely. But, um, I think I'm still gonna like keep going on dates and keep meeting new people, but probably just not have the sexual aspect with it, like I was doing before when I wasn't having sex, where if we did end up going back to someone's you know apartment or house or whatever, I would tell them that honestly, um that I wasn't gonna have sex with them and it was always fine.

AS: You've decided you want to to re-institute that?

J: Yeah. And I had a feeling like I would want to keep that policy, but I think it was also important for me to at least try the casual hookup thing and not feel like shame over it, um, I just think that it's not personally like right for me.
Louis, on the other hand, would kill for a casual hookup.
He lives in D.C, and at the beginning of this summer, he told me about his frustrations at getting constantly ghosted by guys he matches with on dating apps.
As the summer's winding down, he told me that hasn't changed.
LOUIS: A few weeks ago, um, I started talking to this guy on OkCupid and we had actually gotten to the point where I felt comfortable enough asking him out for a cup of coffee, and I did, and, of course, he completely ghosted. So--

AS: He just didn't respond.

L: Yeah.

AS: Ugh!

L: Yeah, and that was about two weeks ago, yeah.

AS: How much time are you spending on dating apps right now?

L: Um. You know, I'm not-- I'm not on them as frequently as I was before. Just because again it's been very demoralizing the whole process and I've been trying to keep myself busy with other tasks, just not to think about it. And to be honest, like, during the week, I don't really think about it much, you know, because I'm busy with work and, you know, other things. It's really like nights and weekends when I would normally be hanging out with people and I'm like, oh shit, another Saturday night at home by myself watching Hulu or Netflix or whatever.

AS: What have you found-- like what's the thing that you do when you can feel yourself kind of slipping into like, a kind of heavy mood about the things you can't control in your dating life? What-- what do you do when you feel that come on?

L: Um… take a walk with my dog. Yeah and um exercise. You know I've just kind of been focused more on me and um going to the gym a lot. Like swimming, doing yoga and Pilates and different cardio stuff—I'm training for a half marathon in a couple of weeks. I mean-- I was kind of-- I was talking to my friend-- a good friend of mine the other day about this, somewhat jokingly. I was telling her like, maybe I'll try to date women. Just as a fun social experiment [15:30] 'cause straight women seem to love me.

AS: Is that a serious thing or no?

L: No, probably not. I wouldn't know what to do.

JESSIE: So things have changed a little bit since we last talked. Um I'm currently very very single.
This is Jessie, who lives in Montana. The last time I talked with her, she was very not single. She told me midsummer that she was dating two guys who were in open relationships but since then, both of those have ended.
One of the men decided he needed a break from non-monogamy altogether. And she broke up with the other guy, but her decision had nothing to do with the fact that he's married.
J: You know we were just really different in a lot of ways and um we ultimately just met up and and had a drink and talked about some things and I I just said, you know I just don't think it's working.

AS: Uh-huh. Are you still going on first dates?

J: Um, I haven't been on one lately, but I, yes, I'm still, I suppose in the process of potentially going on first dates. I don't feel bad about it. I don't feel great about it. It just is sort of the fact of where I'm at right now.

AS: Are you indicating on, on dating apps that you're open to being part of open relationships and to non-monogamy?

J: Not currently. Um, I am sort of maybe leaning toward a less complicated setup for the time being. Um my current conversations are all just one person, um, without additional partners, at least to my knowledge and right now it's feeling sort of nice to not really have a lot of complicated relationships going on in my life.

AS: Are you noticing the extra time you have?

J: A little bit, yes.

AS: Yeah, it's interesting. I can hear in your voice a slightly different tone than our previous conversations. There's like a lightness that just -

J: I kind of feel that way. That's interesting that you can recognize that. It does feel a little, maybe it's a clean slate feeling too of just not being in any relationship. I'm not sure.
Out of all the people I talked to this summer, Miracle was the only one who started out not using dating apps. She's in her mid twenties and lives in her hometown in Alabama. But a few months ago, she tried Bumble for the first time, and just recently, a guy reached out to her Facebook.
MIRACLE: Usually I'm like, 'uh, creep. Not doing this.' But we actually had a couple of mutual friends, and so I'm like, 'okay.' He seems harmless, you know, whatever, so I accepted his friend request. And so we've actually been talking for like the past week. And we're actually going to get together, go on a date, like within the next couple of days or so. But I've also come to terms with the fact that I feel like I have a lot going on in my life, I'm happy with those things, and I want somebody who'll come in, and I guess makes me want to slow down some.
One of the things Miracle has going on is applying to business schools for next year, and a lot of the programs she's looking at aren't local.
M: I think it'll be good for me to get away for a little bit and be able to focus on myself more.

AS: How long have you been back home?

M: I have been back home a little over two years now. Which I cannot believe, but yeah.

AS: When we first talked, Miracle, we talked about the friends you hang out with, and you indicated that there was one person where there could be romantic potential. Do you remember that?

M: Yeah, I do. Oh I do.

AS: Did anything happen this summer there?

M: I mean we pretty much text every single day. And it's always been in the back of my mind that it's there. And I don't know, I guess I can't write it off and say it's not playing a role in kind of my decision-making about where I might end up in the next year or two. Not that that would be the only reason, but and he knows that too.

AS: He does.

M: Yes.

AS: Have you ever kissed?

M: Yes.

AS: Recently?

M: Yeah.

AS: Miracle! You have been withholding!

Miracle: Oh yeah. And how many people know? Not many. Not many at all.

AS: So it's this open question...

M: Oh yeah, definitely, because, you know, you don't want to make any drastic decisions, you know, because of a person when you both have goals that you're chasing. But also you don't just want to shut something off and then years down the road have your what-ifs, which, you know, I think we'll always have those. But if you can keep yourself from having that, why not?

AS: Miracle, I'm so interested to know what's going to happen for you in the fall.

M: Hey, I am too, Anna, I am too.
That's Miracle. After we talked, she sent us an email to say she did end up seeing that guy from Facebook—she took him to her church and they really hit it off.
Thank you so much to all of the listeners who let us follow along this summer as they've been dating. To go back and listen to the entire series, go to deathsexmoney.org/hotdates. And share your stories about the best parts of being single—what you're able to do when you're not planning around anyone else. Again, the link to that Google spreadsheet we're building together is at our website at deathsexmoney.org.
Death Sex and Money is a listener-supported production of WNYC Studios in New York. I'm based in Emeryville, California at the studios of the investigative podcast Reveal. Our team includes Katie Bishop, Anabel Bacon, Stephanie Joyce, Emily Botein, and Andrew Dunn.
The Reverend John Delore and Steve Lewis wrote our theme music. And thanks to Hannis Brown for the special theme for this series.
I'm on Twitter @annasale, and you can find the show on Facebook, Twitter and Instagram at death sex money.
Even though they've only been together a month, Ceci and her new guy aren't going on a lot of dates—they've already skipped ahead to the staying-in phase of their relationship.
CECI: He'll come over and we play video games. He plays with on one television and I'll play on my handheld system and we're good.

AS: Side-by-side, you're not even playing the same game together?

C: No, we're playing two totally different games two. Totally different systems.
I'm Anna Sale, and this is Death, Sex & Money from WNYC.
Copyright © 2019 New York Public Radio. All rights reserved. Visit our website terms of use at www.wnyc.org for further information.
Music Credits:
"The Shoes They Wear" by Blue Dot Sessions
,
"Cats Eye" by Blue Dot Sessions
,
"Venndet" by Blue Dot Sessions
,
"Soothe" by Blue Dot Sessions
,
"Solage" by Blue Dot Sessions