Hot Dates: Romance Right Now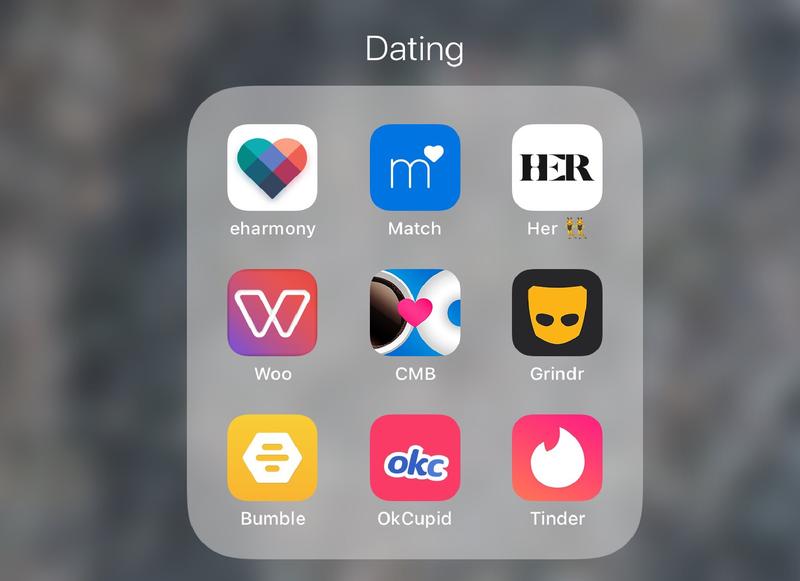 Transcript
Miracle: There's some days when I'm like, "Wow I'm the loneliest person on the planet!" And there's some days when I'm like, "It's okay, I'm single, life's great, I'm young, I got all the time in the world!"
This is Death, Sex & Money.
The show from WNYC about the things we think about a lot…
…and need to talk about more.
I'm Anna Sale.
It's summer...and for a lot of single people, that's prime time to look for romance.
Ceci: Summer is like a time of adventure. I want someone to adventure with.
But dating takes energy…
Miracle: God, it's so exhausting.
And patience...
Vicki: I've got a few things going on I think? But I'm not really quite sure.
And in the last few years, a lot about how we date has been changing … and fast. Like where you meet people…
Dan: Tinder...

Jessie: Bumble...

Vicki: I'm also on OK Cupid.

Louis: You can literally be on these apps all day long...

Thomas: ...and then you don't get any matches.
Deciding who picks up the check…
June: It's an expensive hobby.

Dan: I pay for the first five dates always.

Louis: No one's ever bought me a drink!
...and then, there's sex right now.
Ceci: There are guys like, "Well how do I flirt with you 'cause now its sexual harassment?"

Vicki: I kind of play it a little coy.

Thomas: I have no conclusions other than read the other person as best as you can.
And all that change is on top of the challenges that have always been there… like the grind of putting yourself out there, over and over again.
Dan: [sigh] Lots and lots of coffee. Lots. Of coffee.

Jessie: And then I'll go through a phase where I'm like ugh, I can't even.
But even though dating is frustrating, you're still doing it. And we asked some of you to let us follow along in real-time while you look for love this summer.
Ceci: All my experience tell me dating sucks. But I am a weird hopeless romantic, and so I'm always like, chin up even though this date sucked, you'll go on another one and then you're like, that's one less guy you have to worry about the next time.

Louis: Like who would have thought in a city filled with with gay men it would be so hard to just have casual sex?
Louis is 33...he lives in Washington D.C. and he's been single since a three-year relationship ended last fall. For him, even getting a first date...feels impossible right now.
Louis: You know, I match with people, um and then they'll message me or I'll message them and then they'll completely ghost.

AS: Huh.

Louis: People just flake constantly left and right.

AS: Like flake at what point? Like after like initial messaging? Or like something's scheduled and then bail?

Louis: Both, you know, I've been- I've even been in a situation where you know someone's ready to hook up and they'll give me their address and I'll show up on their door and they just won't answer.

AS: Oh my God, that's so sad.

Louis: Yeah, it's crazy. And I think too that there's some inherent racism that exists. I mean I find it really challenging me being an Asian man--an Asian gay man trying to date in D.C., because I think there are certain stereotypes that exist about Asian men in general that we tend to be--particular sexually we're seen as being very submissive. You know, many people think we have small a small penis. Everyone assumes that we're you know a power bottom and I'm not. You know. I'm really none of those things.

AS: And what are-- What are you looking for?

Louis: I mean ultimately I want a partner. You know, I want someone that I can settle down with. Um, that's sort of what I'm looking for. And I haven't found that person yet. And that to me is what's really frustrating, is like I can't even get that first date.

AS: When you do go on a first date, what do you do?

Miracle: Oh God Anna, I think I would just be so taken aback by the fact it was happening?
Miracle is 25 and lives in Decatur, Alabama. She moved back to her hometown after college… and has decided not to use dating apps.
Miracle: Let's be honest, I'm going to get on there and I'm going to see a bunch of people I went to high school with and it's going to be really awkward.
She says there aren't a lot of young single people around...so she's trying to be open minded about her options.
Miracle: A lot of my friends tell me I may be too nice...In my mind I'm like you know, if they put in the effort and he seems really nice and like they're not going to, like, drag me off and kill me and leave me somewhere, then I mean, I can at least give him a chance.

AS: That's some pretty low standards, Miracle.

Miracle: [laughs] I know, I know this is really embarrassing so this guy in particular, um I met him at a gas station, I was like, trying to pump my gas and he like kept trying to get my attention and I kept acting like I didn't notice him. I was like "I'm just trying to get my gas and go, get my gas and go," and he came up to me and so I ended up talking to this guy for like 30 minutes and it was just, you know I didn't know what to do. Then I was like, here, find me on Facebook so I'm not giving you my number. So, I mean that's also part of the problem, is how I'm finding these people and meeting them.
Miracle's also looking to date someone who's Christian, like her. But so far, her church hasn't been a great source of romance either. One of the older ladies there tried to set her up with a guy…
Miracle: And she was like, can I give him your number, have him contact you? I was like, "Yes, sure. Why not." What do I have to lose? And so, I waited, and waited and waited and um, the next Sunday I approached her and I was like, "Hey, I never heard back from that guy" and she was like, "Yeah, he went on your Facebook and he saw that like you studied abroad to all of those different places and that you travel a lot and he got really intimidated and just said that he just thought he couldn't handle that" and so, he just didn't contact me. It was like, oh, well okay like great any more options for me?
So it can be hard to even get a date. And then...when you do...there's the awkwardness of actually going on it.
Thomas: I don't really know the rules, unfortunately. I've kind of been bumbling around... no pun intended.
This is a listener we're calling Thomas. I first spoke with him last year in our episode about break ups. At that point, he was 25 and going through a divorce. Last summer, he moved to New York City, and went on his first date since he and his wife split up.
Thomas: It was definitely very clearly my first first date in a very long time.

AS: How was it clear?

Thomas: It was very long...It was a good first date, but it was very long.

AS: [laughs] You didn't have an exit plan for...[laughs]

Thomas: No, no.

AS: That's funny...

Thomas: There were stages and it kind of led one... it was, it was a lot going in one thing and I know now that that's...even if you're having a good time sometimes, it's best to just cut it while you're ahead.
Thomas ended up going on several more dates with that woman, but then she wanted to get serious…he didn't. So he broke it off.
Thomas: I didn't want to... kind of... do what I did last time which I--the last the time before was, "Oh, this is good you know let's lock it down," and this time it was more of a... maybe I shouldn't trust myself so much.
Thomas does feel some pressure to settle down again. He's from a conservative Jewish community where divorce isn't common, and he's going to a lot of friends' weddings right now. But he's trying to learn how to take things slowly.
Thomas: I have this tendency to just kind of latch on and not let go, and maybe that's not necessarily so healthy and I need to consider whether or not this is good for me.

Jessie: I feel a little tired.
Thomas is curious about what he'll learn by going on a lot of first dates. But for a listener named Jessie, the whole routine is getting old.
Jessie: I feel like I go out on a lot of first dates and few second and third dates.
She's 36 and has been single since moving back to Montana three years ago, where she works as a software developer. When Jessie contacted us, she had just gone on a first date…
Jessie: He was funny, he was kind of outgoing but at the same time there were like a few signals that I was like, "Oh, we're kind of different." Um, he works as like a flooring installer and so we talked about how heavy carpet is...and I work in software development...

AS: That's funny! Carpet is heavy isn't it? it's like a funny first date question... [Laughs]

Jessie: ... apparently it's even heavier than I knew because I've never really lifted carpet before but apparently it's extremely heavy!
Jessie said it was obvious she made more money than him. And that gave her pause.
Jessie: I go back and forth with it, uhm, intellectually there's nothing that I should feel insecure about, uhm, related to me making a good living. but I do think there's a little bit of weirdness there and I think that the weirdness gets amplified the bigger the discrepancy is.

AS: What's happened since?

Jessie: You know, he was gone for like, I don't know, maybe four, five days or something and then we kind of haven't got in... well, he hasn't gotten in touch with me, and I haven't gotten in touch with him, so... nothing has happened.

AS: Does that feel okay?

Jessie: Feels fine to me because I felt like it wasn't gonna... it wasn't the right thing.
Coming up… a listener named Dan is dating again, for the first time since his wife died… and he's learning that the rules of dating have changed since the last time he was single.
Dan: I now have to go and prove that I am not a bad man. Every single date. Every single interaction. Every first interaction, I have to now prove that I am not a predator.
--

In an episode last month, I spoke with a woman named Lizzie about going on dates with "sugar daddies," older men who pay her for her time...and sometimes for sex.
A listener we're calling Matt sent in a voice memo about being on the other side of that exchange. He started hiring sex workers after a divorce… and for him, the transactional nature of it is part of the appeal.
Matt: It honestly takes a lot of the performance anxiety away from me. And I'll do my best, obviously, to make sure we're on the same page with everything. But that's never going to be the same thing as me trying to learn her desires and wants and satisfy her and pleasure her in the same way.
Matt says he tries to be a conscientious consumer. He doesn't use escort services. He's found women on Reddit forums in the past. He wants to feel, as much as possible, like the women he's with are not being coerced to be with him...and that they're fully in charge of the money he gives them.
Matt: You and your partner don't have to have the same reason or desires or looking for the same thing out of sex to fully consent to it. So the fact that money is involved doesn't change consent in any way. But it does change the sex of course. Don't think for a second that sex with a sex worker is the same thing as sex with your boyfriend or girlfriend or wife or husband.
If you want to share your thoughts or reactions to an episode, send us an email at deathsexmoney@wnyc.org.
On the next episode, musician John Prine talks about performing and writing songs for 45 years...and what changed after he had kids.
John Prine: I got to say, when I became a father the very first time, I had no idea how much I'd been flying around all my life. Just literally. It brought my feet right to the ground, when I saw that baby boy in the hospital.

--

This is Death, Sex & Money from WNYC. I'm Anna Sale.
Dan is a 41 year old guy who lives in Seattle. Last year, his wife had a massive stroke…
Dan: After the official terminal diagnosis was given, we had to say "OK, what do we do next?" And so Kris and I were sitting one day in her hospital room. She said, you know, I want you to go out and find somebody again and I want you to get married again. But right now, it's just I don't have the heart for that.
And even though Dan's not looking to get married again, he has started dating. A few months after Kris's death, he reactivated his OKCupid profile…
Dan: I realized I had to be up front with my background. So I said "My name is Dan. I'm 41 years old and I'm a widower. I'm housebroken. I'm employed. I solve my own problems. Clean my home, do my laundry, you know, cook. I have a pony. And I have money."
AS: Dan! You sound like a dream man. [laughs]

DAN: [laughs] I got an avalanche of interested ladies. I had never seen anything like that--there were so many women piling in that after a week I actually had to shut down my profile, pull the list down to eight and put through them all on first dates because I could not keep up with it.
And on those dates, Dan noticed that things felt different than they did six years ago, when he met his wife. For example, he started seeing a woman...they had fun together….
Dan: And she was looking for a grand, passionate romance where a strong man would come in and sweep her off her feet, pursue her, chase her, and [sigh] with Me Too and Aziz Ansari, I can't do that anymore. And--

AS: Wait, tell me more about that. When you say with Me Too...what would you have done before and-- and what do you do now?

DAN: What I would have done before is I would have initiated physical contact and I would have kept going and if she said, "Whoa, not this." I simply would have switched tactics. That is-- that-- I don't know how else to say it so I'm just going to say it. That's standard operating practice. That is what being a strong man is. You pursue and you pursue and you are pursuing and pursing under the assumption that the woman is teasing to-- to lead you on until she can finally capitulate. And I had to tell her no, that doesn't work like that anymore now. I can't do that because that puts me at risk.

AS: So you felt like she was asking you to sort of still be maybe the more dominant in-- in a-- in an intimate encounter?

DAN: Yeah.

AS: And you were like I don't know how to do that and feel like I might not be breaking rules right now.

DAN: Correct. I have to read every single cue exactly right. And not just the verbal cues, the non-verbal cues. If I don't get it right, and hopefully the woman says "Whoa, stop," everything stops. Everything has to stop. Otherwise, you get into this grey area where I am suddenly at risk of doing something awful even if that's not my intention.

AS: And why is it-- why can't you um like have you tried integrating like just like little consent things-- little consent questions in while-- to be sexy? "Is it ok if I do this? Do you like this?"

DAN: I do do that and it gets limited success. It's uh...some women that works really well with others get annoyed by the question because the question yanks them out of the moment.

Ceci: It comes from this weird idea that like I can't ask you something, I can't ask like "Oh! Would you like to date me? Would it be okay if I kissed you?" Because that's not romantic right? [Laughs]
Ceci is 36 and is dating in Sacramento.
Ceci: And I don't know that anyone male or female fully grasps that weird grey area of how to be romantic while still being like appropriate.
She goes on about two or three dates a month. And she says, as much as she's hearing men talk about how they need to tread carefully now, that hasn't been her experience dating, especially online…
Ceci: I still get at least once a week, "nice tits," which I'm like...depending on when I get that message there might be a full conversation there, because I will respond back like "Um, I'm just curious does that ever work?" [Laughs] Like has any girl been like, "Oh my God! Thank you! Please marry me right now? Like no, but you know I'll get guys who will tell me, "I think you're very beautiful, and I'm attracted to bigger girls, and you know my name is such and such, can we talk? Can I get to know you?" I like that!

AS: And what's your—do you have like a go to routine when you connect with someone online? Like, what happens next?

Ceci: Yeah, so, I really would like to talk online for at least a week, right? I want to make sure that this is not like just about hooking up because definitely my generation is hookup culture. So that's not me, I'm 36, I did hookup culture. I'm over that [laugh]. So, I need to weed that out first. And then meeting up for coffee. And, I like coffee because it's public, you know, if you try anything funny there's like, you know, 50 other people drinking their Frappuccinos. They saw what you did...So, I feel safe in that. And then if there's a connection there then we can move forward on other dates that might be, like movies or dinner or more private intimate settings.
Ceci is looking for something long-term. But for others of you, the goal of dating is not a relationship.
Vicki: I'm not looking for a husband or someone to take care of me.
Vicki is a journalist who lives in the Bay Area...
Vicki: And my age, sadly, is 61.

AS: Why do you say sadly?

Vicki: Oh well, that age came quickly and you know, the slide from 60 to 70 doesn't seem like a lot of fun.
Vicki got divorced 14 years ago. Since she ended a long-term relationship last year, she's been using OkCupid and Bumble...but she says, dating older guys does come with some hazards.
Vicki: There is a joke that you know at this age women don't wanna be the nurse with a purse, um you know -

AS: I never heard that before.

Vicki: Oh yeah. It's a thing. We've raised children. We took care of spouses and a, some of us feel like we don't wanna really get back into a caregiving situation again.

AS: and so when you think about your dating life and what what's what's in play right now and what you hope for this summer, what do you hope for?

Vicki: Um, well I'm hoping I have a lot of hot sex.

AS: Oh, that's a really good goal.

Vicki: Okay I know I sounded sad about being my age, but actually at this age you are so much more comfortable with your body and you know it better, um what turns you on and you're not so shy about asking for things, it's kind of like, just like this is the bone that was thrown to us, like okay you're gonna be a little saggy, and you're gonna be a little older but you're gonna have this going on, and you're like, yay!

June: My name is June, and I'm 21 years old.
June is a college junior, at the beginning of her dating life. Her first relationship was long...from high school into college...but since that ended, she's been going on a lot of dates, with both men and women.
June: I'm very methodical. I mean I usually try and pick the same coffee place actually.

AS: How many first dates have you had at this one coffee shop?

June: I would say at least six or seven probably.

AS: I love that.

June: Yeah.

AS: I'm seeing this like montage of June with like a revolving cast of people on the other side of your table.

June: It does, it does feel like that sometimes when there's like you know, it's it's a different person every week. It it can feel like that sometimes, but I like that it's that my designated spot, you know. I like that it's my place.
June uses Tinder to find dates, and to scope out who around her is single. If she's out on campus or at a party and she sees someone cute, she'll get out her phone...
June: And I'll drop my radius to like one mile um and I'll just swipe until I find them, and it has worked actually in the past. I have found people that way.

AS: Wait so instead of like striking up conversation, you're like let me just see if this person is available and looking?

June: Yeah, I have done that.

AS: And have you ever had an instance where someone is quite close, you realize they're on Tinder, and then do you immediately message them?

June: No.

AS: And say look look behind your shoulder or something. I'm I'm right over here.

June: Um, no I haven't done that. I think that seems creepy. Maybe the way I do it is also creepy, but it's more roundabout whereas that seems like too directly creepy.

AS: They don't know how much you're creeping on them.

June: Yeah.

AS: Does it also help you like if you see a woman that you're attracted to to figure out if she's into dating women too?

June: That's, yes. That's definitely a big reason why I use it, especially for women.
When I talked to June, she had a couple of dates lined up...including one that night. And after a recent birthday, she's venturing out beyond that coffee shop.
June: We're gonna grab drinks tonight...so that's also a new fun 21 year old thing that I can do.

AS: Oh 'cuz drinks are new!

June: 'Cuz drinks are new!

AS: What do you think you'll order? What do you think is your first date drink?

June: I love cocktails but I also really love beer, and I feel like a first date drink should just be a beer, so I'll probably I'll probably order something like that.

AS: Yeah, 'cuz you wanna like preserve the option of a second drink...

June: Right.

AS: ...without getting totally hammered.

June: Yeah, exactly.
That's June...one of the listeners we'll be following as they date this summer.
And since dating is unpredictable, this series will be, too! All summer, we're going to be dropping short episodes into your feed with updates from these listeners…
Thomas: Well, that was interesting. Had a really tough conversation with a friend tonight. It turns out. Turns out we both have crushes on each other.
I'm Anna Sale, and this is Death, Sex and Money, from WNYC.
Copyright © 2019 New York Public Radio. All rights reserved. Visit our website terms of use at www.wnyc.org for further information.
Music Credits:
"The Shoes They Wear" by Blue Dot Sessions
,
"DSM Summer Theme" by Hannis Brown