Damon Young & Kiese Laymon: The "Good Dude" Closet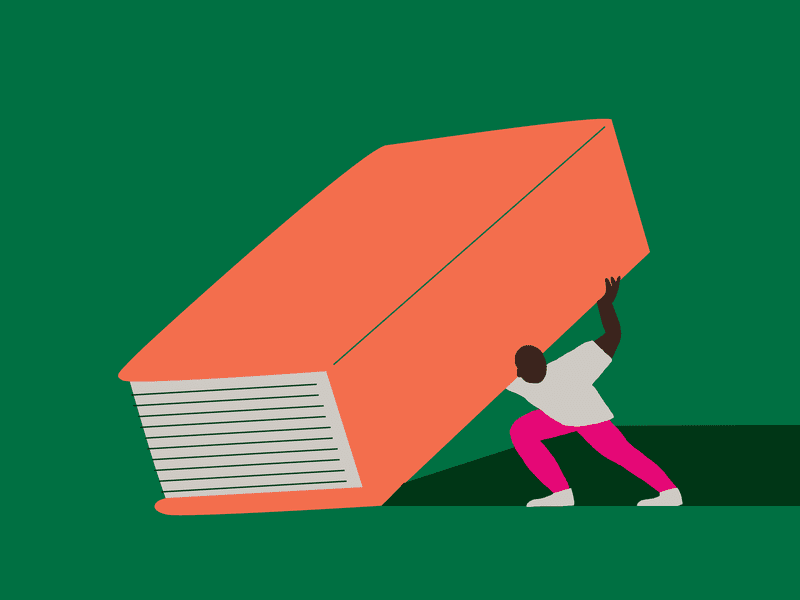 Transcript
DAMON YOUNG: Hey, so before we get started, I just want to let everyone know that there will be quite a bit of bleep-worthy language, including frequent use of a colloquial version of a racial slur that Kiese and I use pretty often. But there will be no bleeps.
DY: You might not even remember this, when I first reached out to you, it was, I think to blurb my proposal.

KIESE LAYMON: Yup.

DY: And, and asking you was the most difficult.

KL: Word?!

DY: Yeah. I was like, like aw, this nigga's brilliant.

KL: What?

DY: Like I—I can't—I don't know if he knows who I am—

KL: What?

DY: I remember just feeling like, almost like, almost like you're about to ask a nigga to the prom or something, like - (Laughs)

KL: That's so crazy. I didn't know you was feeling that way!
This is Death, Sex & Money.
The show from WNYC about the things we think about a lot…
...and need to talk about more.
I'm Damon Young, in for Anna Sale.
And today, it's my turn in the host chair. And for that, I sat down with Kiese Laymon.
KL: Are we on right now? Are we doing this right now?
His book, Heavy, came out last fall. It's a memoir addressed to his mom. Here's Kiese reading from the book.
HEAVY EXCERPT: I wanted to write a lie. I wanted that lie to be titillating. I wrote that lie. It was titillating. You would have loved it. I discovered nothing. You would have loved it. I started over and I wrote what we hoped I'd forget.
The book is so honest. When I read it, it hit me in all the places that - that when things hit you, they hit you. It talks about food, and money, and sex and weight.
HEAVY EXCERPT: I dipped the same spoon a quarter deep into Grandmomma's pear preserves and put the whole spoon in my mouth. I did it again and again until the jar of peanut butter was gone. The wailing didn't stop. I hated my body.
It also tells the story of his mom, or at least what it was like for Kiese to live with her. She had a PhD, taught political science when Kiese was growing up, and had very fierce ideas about what was right for her son. She was also struggling to be the mom that she wanted to be.
HEAVY EXCERPT: I knew you didn't want white folk to judge you if I came to school with visible welts, so you beat me on my back, my ass, my thick thighs, instead of my arms, my neck, my hands and my face.
Kiese lives in Oxford, Mississippi. I live in Pittsburgh. I'm editor-in-chief of Very Smart Brothas and Kiese is Professor of English and Creative Writing at the University of Mississippi. I actually never met Kiese in person before. But we're both on a book tour now. Both with memoirs.
KY: Last night was the first night I was like, oh, we are walking around like inside out when it comes to like, these events. Like you come into a space, with, you know, your insides are outside you because people, at least people think that.
We sat down together in New York, which meant a flight for both of us. Which is something that neither of us really enjoy doing that much.
DY: I have all these anxieties and all these neuroses that are just converging. It's like this lasagna of anxiety that exists right now, um.

KL: I take two Xanax as soon as I get to the airport and -

DY: Mm.

KL: - and I like to be kinda woozy before I step on that mag. I still hate it though.

DY: [laughs] Yeah. I got this routine, like once I get in my seat I have to say five Hail Marys -

KL: Wow.

DY: - and they have to be perfect. If the um intercom comes on or someone sits down and starts talking to me, I have to start over. But if I mess up—you know because it's a lot of words. "Hail Mary full of grace, the Lord is with -"

KL: Yeah.

DY: like if I if I mis-say a word I got to start over again.

KL: That's amazing, bro. What's your free-throw routine? Is it real elaborate? Is it elaborate?

DY: (Laughs) I don't even remember if I had one.

KL: For real?
Kiese and I both hooped a lot as kids. And we both were actually recruited to play basketball in college. Kiese grew up in Jackson, Mississippi. And Mississippi isn't really known nationally as a hoops hotbed. But it's bred some pretty serious ball players.
DY: You talk about basketball in your book. You talk about, you make some references to people that I haven't thought in decades like Hollywood Robinson.

KL: Man, I'm so glad you felt you felt that.

DY: (Laughs) What made you gravitate towards basketball?

KL: I mean, you know being out there with four other people or two other people, playing three on three, was was like heaven to me you know? I think actually the most joy I found other than winning—you know, when you win and you run the court, and you know, teams keep coming on and you keep winning, ain't nothing like that—but I used to like sometimes just losing and just being super close to like all kinda people. Janky bodied motherfuckers, big bodied motherfuckers, knobby kneed motherfuckers, people who could really shoot, people who didn't have form but could still somehow shoot. Um. And also, like real talk, it was just one of the only spaces where we could be outside and touching each other. You know, hugging each other. Hitting each other on the butt. Posting each other up. Like feeling, pressing each other, like the bodily weight on one another.

DY: Yeah, I know that feeling. I remember being you know like 11 - 10, 11, 12 years old -

KL: Mm.

DY: And you would see older guys play and they would have the sweat that would be on their backs. And it would be like this circle that was on their backs. And I remember thinking, "I wanna be able to sweat like that."

KL: Wow. How did you sweat?

DY: I sweat, just you know from the forehead [KL laughs] and you know under my arms maybe a little bit. But you know you see, you see the old niggas running up and down the court, you know there were so many things I wanted to emulate from them. And you know that goes, I guess that connects to that sense of uh - that sense of community that exists among men.

KL: Yeah. I don't know if you remember Ron Mercer.

DY: I do. Yeah I remember Ron Mercer, yeah.

KL: Dudes were in love with Mercer. But we just couldn't say we loved Mer - you know, like he had that look. We wanted to look like that dude. We wanted to move like that dude.

DY: Yeah.

KL: Um. I mean I had eating issues so I'd weigh myself before I played to see if I could lose like 10, 15 pounds in sweat. But to do, to lose all that weight in sweat you had to bring lots of shirts so you could lose more weight if you put on a dry shirt. So like when I could still ball—you know, you know, I could ball out of college—I became like the dude, I was the motherfucker who would bring five shirts. And to bring five shirts you got to be able to play a little bit.

DY: Yeah. you can't be changing.

KL: You can just be sweating and not play.

DY: It's like, come on nigga. So like what I do right now is, um I hoop, and I weigh myself right after I hoop.

KL: Wow.

DY: Yeah. I weigh myself - like, I wait till I get home. I um shower, and I weigh myself when I got out of the shower. And that's how much I weigh.

KL: That's interesting.

DY: That's what's in my head. That's how much I weigh. Not how much I really weigh, but how much I weigh after I sweated out five pounds of water, after I showered -

KL: Sweat a little bit more from the shower.

DY: Sweat a little bit more from the shower. I'm butt-ass naked. This is what I weigh.

KL: I ain't gonna try and diagnose you, but that was me in a bad way. But I had to weigh myself before so I could know the difference. At my worst too, fam, I used to love to take pictures only after I balled because then your cheeks get sunken in and shit. Your veins are popping out more. But anyway, I just think, my point is I just think of basketball as like this space where we were really allowed to interrogate like how good it felt to be around black men and boys in this way that I didn't really think was really fucked up. But also like what I loved about the courts that I played on was that when women came, for the most part, and started balling with us, people just respected them.

DY: Mmhm.

KL: You know what I'm saying? And they weren't trying to do fucked up things to them or make them feel less than, because they were out there on the court.

DY: It's almost like the opposite happens. Where, at least from my experience, when there would be women and girls who would come out and play, niggas weren't like trying to like, "I'm gonna go post her up and and go feel on her." No.

KL: No, no. I never saw that.

KY: It was like, you almost went the exact opposite direction where you gave them this ultra hyper level of respect.
The rules of the basketball court—there were variations depending on, you know, where you were playing, who you were playing with, who was watching you play. But the rules were pretty clear. Off the court, that's where things were a little messier, especially when dealing with relationships with young men and young women.
HEAVY EXCERPT: I was taught by big boys who were taught by big boys who were taught by big boys that black girls would be okay no matter what we did to them.
As Kiese explains in his book, the lessons he was told weren't often the right ones.
HEAVY EXCERPT: Layla wasn't always the most stylist girl in Jackson, but she was definitely the funniest person in Beulah Beauford's house.
Right now he's describing a scene in Heavy when he was a kid, at a friend's house. A girl he knows is in a room—with three boys. The door is closed.
HEAVY EXCERPT: What they up in there doing? I asked Dougie, whose ear was pressed against Daryl's door. "Fool, what you think? Running a train." I smirked like I knew what running a train was. Really I had no idea how running a train worked physically or verbally.

DY: Who were you then?

KL: Uh. Yeah, that's a scary question that I want to evade. I'm often trying to think about why did I not take part in like train running, gang rapes and shit that a lot of my other friends did. But I know I didn't. And I know one of the reasons I didn't is because I was afraid. But I don't think the fear of doing that kind of stuff necessarily made me not harmful. And that's why I started that book with the way like these dudes ran this train on my friend. And you know I was complicit in that, I didn't stop it from happening, and when she asked me to help her I said no. So, I'm just starting to understand now, 20 years too late, that there's so many different ways to be complicit in the abuse of real fuckin' people, right? And this is what black people always are asking white folks to do. Like, "See how y'all are complicit when you're not actually calling us niggers" and all of that kind of shit. But I think even from even 15 to 16 people saw me as a good dude meaning that I wasn't going to try to like slap a girl. I wasn't ever going to try to make a move on a woman at all, right? And that made people put their guards down with me, and I—you know, I can say like I never physically did anything to anybody, anything because I was just afraid. But I wasn't afraid to be emotionally manipulative. You know what I'm saying? I wasn't afraid to be like, tell somebody something I knew wasn't true.

DY: Yeah, I mean. You know you hear people refer to themselves as good. As decent. You know. And usually what qualifies as goodness and as decency is, well, I haven't done this thing or I haven't done this thing. And, you know for a long time I've like - I've used that as like some sorta fuel to like, oh yeah, I didn't do these things so that makes me a good dude.

KL: Right. Right.

DY: But I didn't do these things because of fear.

KL: Yep.

DY: You know, even when adult men think of themselves as being good or being decent, it's just very—it's hard, it's difficult, but it's very, it's crucial to interrogate intent.

KL: Yeah.

DY: And thinking about that is messy.

KL: Scary, too.

DY: And scary. Even saying some of that shit out loud. Um. But, you know, if we really want to change how—if we want to change this, then those are the sorts of things that we need to talk about with each other, you know. Instead of just falling back on that good dude, I don't know, going back into that good dude closet.
Coming up, more messy truths.
DY: We've talked about all types of like of terrible and vulnerable and difficult and explosive shit. But if you ask me to talk about money in actual numbers—

KL: Yeah. You get scared.

DL: Yeah, I'm still shook. With that. Because I believe that there's like a rudeness to talking about it.
—
Hey, this is Death, Sex & Money producer Katie Bishop.

In the first half of this episode, you heard some excerpts from Kiese's book, Heavy...and Damon's also got a new memoir out. It's called What Doesn't Kill You Makes You Blacker. We've added both of those books to a reading list you all helped us build last summer...at the time, we were working on an episode about what it's like to be a man right now.

I think we're confused about our place.

There's a very unclear set of expectations as far as how a man should behave.

The confusion comes from being told your definition isn't strong enough.

I'm now learning it's okay to cry.

But we've given no clear path to strength.

I think this is the crisis.

There's a vast silence at the heart of the interactions men have with other men.

There's no clear rules so this gets very very very very confusing.

You can find the reading list...and the episode...at deathsexmoney.org/men.

On the next episode...musician Jason Isbell. He sits down with his best friend--who also happens to be the editor in chief of GQ magazine-- Will Welch. They talk about the things they're embarrassed to spend money on...and what it's been like to support each other through sobriety.

WILL WELCH: Well I have very specific uh memories of uh exiting my, you know, walking out of my, the building where I worked at the time. It was in Times Square and I was standing on 43rd street and I was like, I don't know man, this isn't working, this is really not working. And um, you kind of walked me through some options, but what was nice about it is you weren't offering, I wouldn't even say you were offering advice and you certainly weren't suggesting that you had a resolved idea at all. It was just kinda like, well, let me tell you my experience. Um, and then I had a totally different approach but felt completely backed up.
This is Death, Sex and Money. I'm Damon Young, in for Anna Sale. And I'm talking with Kiese Laymon.
DY: So which is the hardest to talk about? Death, sex or money?

KL: Sex. My fear with sex too is like, I just equate so much with sports and basketball. And I'm like, damn, I was so much better at basketball when I was 19. Does that mean I'm - is that the same - does that apply to sex? Like -

DY: (Laughs)

KL: Surely you gotta get some points for knowledge or some shit, right?

DY: You know, it's funny that you talk about fear, particularly in regards to engaging women, because that was like the primary emotion that kind of colored my interactions with women and girls for the first, at least the 20 years of my life. Maybe the first 25 years. I was much more comfortable you know as we were talking about with the basketball, I was much more comfortable being myself around dudes and when I was with uh young girls particularly ones I was attracted to, I would just like just dive, just basically just compress inside myself. I'd be like one of them collapsible suitcases that like, "How'd all this shit fit into this little bag?" And that was me because I was just so governed by anxiety.

KL: Uh huh.

DY: I was scared of being inadequate.

KL: Uh huh.

DY: Of saying the wrong thing, of being naked. Of possibly a woman being into me and me not being able to satisfy her or please her. But it how much of that is just about ego?

KL: Yeah. Which is about amazing amounts of fragility, right?

DY: Yeah. About like, you knowing that you could do this. Not her feeling this way. But you knowing that, okay, I was able to satisfy her in this way.

KL: Yeah. Yeah, fam. Like, I mean I was a big boy so I was really afraid of - I was afraid of hurting people or people doing things with me because I was just bigger than everybody else? But, like you, when I started to have sex um around 16 and 17 and 18 and into my early 20s. I was definitely just obsessed with—at the time I would tell myself I was obsessed with whether or not you know this person felt comfortable and good. But I mean after every - during every thing, like every five minutes, like, "Did you come? Did you come? Did you come? Did you come? Did you come?" You know like young women who I was with was like, "I'll let you know. You gon' know. It's okay." Like, "When it happens we both gonna know that." You know? And so, that wasn't about me wanting this person to really feel good. That was about me wanting to make this person feel good and this person treat me like I made them feel good, which I think sorta sounds, if not abusive, definitely sort of aggressive in a way.

DY: It's manipulative. It is.

KL: Completely manipulative.

DY: It is.

KL: And again, what I think is important is that I just don't—and this is not to take any responsibility off of us—but I think these are conversations not only that we needed to have, but that we still need to have, as grown, grown ass men. I've never honestly had those conversation until sort of right now. I try to do it in my work, but in public it's a little harder.

You know, thinking about how these conversations to me, happen usually between the computer and me. Right? Meaning like, I'm reading your work, I'm reading somebody else's work, or I'm trying to write some stuff on my own. It makes me think about—and I'm trying to think about what we're talking about like that thirst and desire we had to be around black men or just men talking about shit and moving our bodies and what not—I have been thinking about what actual like day to day friendship means in your 40s with black men. Like day to day. You know because most of the people that I would consider uh people who are like inspiring me to do the work of liberation and or bring pleasure to me with their art are people who I don't live around. You know what I'm saying? So I see 'em every once in a while. Like now, this is the first time we actually met even though we've interacted a lot over um social media. But is that enough and does that sustain a friendship?

DY: Um. Hm. That's a good question. Because you think back to just that sort of community you got on the basketball court where you're with each other, you're banging up against each other, you're seeing each other, you're laughing, talking shit. And that doesn't exist the same way when you're 40 with other men.

KL: Right.

DY: So you have to find - you have to find supplements. And the digital connection is a supplement.

KL: Right.

DY: It might not be as um robust as that interpersonal face-to-face connection, but it is a real thing. It is a real thing. The digital connections are real. Like Panama and I, Panama Jackson and I, you know we met in 2004. Started VSB in 2008. Didn't meet in person until 2011.

KL: Wow.

DY: Yeah.

KL: Wow.

DY: Yeah. We met in person for the first time, we wrote this uh this uh relationship book and we met in person at the launch party in D.C.

KL: After three years of working together.

DY: After three years of working together and after seven years of being friends. And it's not like we live on opposite ends of the country. This nigga is in D.C. and I'm in Pittsburgh.

KL: So I'm interested in how—without putting y'all's relationship on the couch, because I find that in my own life—how does it work that you obviously like somebody enough and value and respect somebody enough to build something with them, but not enough to be like, yo, how about we make an opportunity for us to actually come together? I'm thinking about with my own friends, like for me it always has to be around sport. Like the guy I would consider my best friend I didn't talk to him for the longest because I gained so much weight and I was like, you know all these fucked up things, I was like yo, we used to play ball together and when he see me he's gonna think I'm fat and all this kinda shit. But when I moved back down south, I was just like yo, if I'm going to connect with Ray how are we going to do it? And I as like, oh, I'm like I'll get some Lakers tickets. So we go to the games. As opposed to what I really needed was to just fucking go to his crib and just sit on the couch and talk.

DY: Well, it's—just specifically with Panama and I—a thing that definitely prevented me from making that move was that I, you know, when we first met and when we first started VSB I wasn't in the best place financially.

KL: I feel you. That's real.

DY: And you know I definitely know there was some like, some hesitation and that hesitation was borne out of like an embarrassment. Where I know he's like working on Capitol Hill making six easily and I'm like eaking by first as a substitute English teacher. Then I was working at some YMCA. The most I made in the year before I was 30 was maybe like 32, 33.

KL: That's real.

DY: Which, you know which was enough in Pittsburgh to you know to do whatever but I just—there were a lot of things that I prevented myself from doing in those years because I'd don't want people to be as aware of my own circumstance.

KL: Like but do you think - do you worry that you could ever be in that place again where you're making $32,000 or less and feel embarrassed about how much you are quote unquote worth in this culture.

DY: You know what, I think that's one of the things that scare me so much that I don't even think about it. it's a fear like, I don't know, like aliens attacking or - it's so - it hits me on such a primal level that I don't even bother. Or even worse than aliens. Like hell.

KL: Oof.

DY: I definitely think about death more. I think about, like, just, terrible calamities, disease. I think about—

KL: Since you, since you started making money.

DY: Since I started making money, since I have a family— I'm like in a constant state of like perpetual state of just, of just hoping bad shit doesn't happen.

KL: Wow. I feel like I'm in a perpetual state of just assuming it is gonna.

DY: Mm-hmmm.

KL: I mean I don't have kids either, but the money, so like, you know, I feel like I'm black people rich. But I feel like I could lose it, but I feel like, I feel like I could get it back.

DY: Mm-hmmm.

KL: You know what I'm saying? And also, I could lose it because everybody around me needs money. One of the things I'm good at is giving people money (laughs). Um, but yeah like the death thing I definitely anticipate dying every single day. I feel like I'm gonna die soon as I leave here, go get on this plane to Pittsburgh. Um, and I assume at some point I'm gonna lose every dime, again. But I think I'll make it back, that's what—that's the weird part. But part of that is I think, because I have a tenure-track job, so technically I have a job for life. But I actually don't think that's true. I think they're going to find some way to get rid of me. So anyway, I just—I think white folk will take my money away from me somehow—

DY: (Laughs)

KL: And or the black people around me who need my money. I'm a give it all away.

DY: But someone's going to take it.

KL: But somebody's gonna take it—

DY: Yeah.

KL: But I feel like, I feel like, if I don't die (laughs), I feel like I could make it all back, which is a, which is a silly-ass way to live in the world.
Kiese Laymon, author of Heavy, his memoir, which has won everything—I think it even won the NBA Dunk Contest, it's won every award that it could possibly win, and he still says he wishes he had one more month to work on it.
Death, Sex & Money is a listener-supported production of WNYC Studios in New York. The team includes Katie Bishop, Anabel Bacon, Emily Botein, and Andrew Dunn.
The Reverend John Delore and Steve Lewis wrote our theme music.
If you're not subscribed to this show, Death, Sex & Money, go to iTunes and subscribe now. I've done it. You should too. And you can find all the back episodes at deathsexmoney.org.
And to follow Kiese Laymon and myself, (sigh) you can find us both on Facebook.
KL: I don't know how to use Twitter. I don't know how to use Instagram. Twitter also is like a city to me.

DY: That's a good analogy.

KL: They'll speak to you any kinda way on Twitter. Like the way they do up here, you know—I'm from Mississippi, we don't talk to—there's like a decorum. Even among the racist motherfuckers, like they'll still be like, "All right now," you know?
I'm Damon Young, and this is Death, Sex & Money, from WNYC.
Copyright © 2019 New York Public Radio. All rights reserved. Visit our website terms of use at www.wnyc.org for further information.
Music Credits:
"Careless Morning" by Blue Dot Sessions
,
"Chase And We Follow" by Blue Dot Sessions
,
"Watermarks" by Blue Dot Sessions
,
"Walking Shoes" by Blue Dot Sessions
,
"Dropped Ticket" by Blue Dot Sessions