Brooklyn Left Me Broke and Tired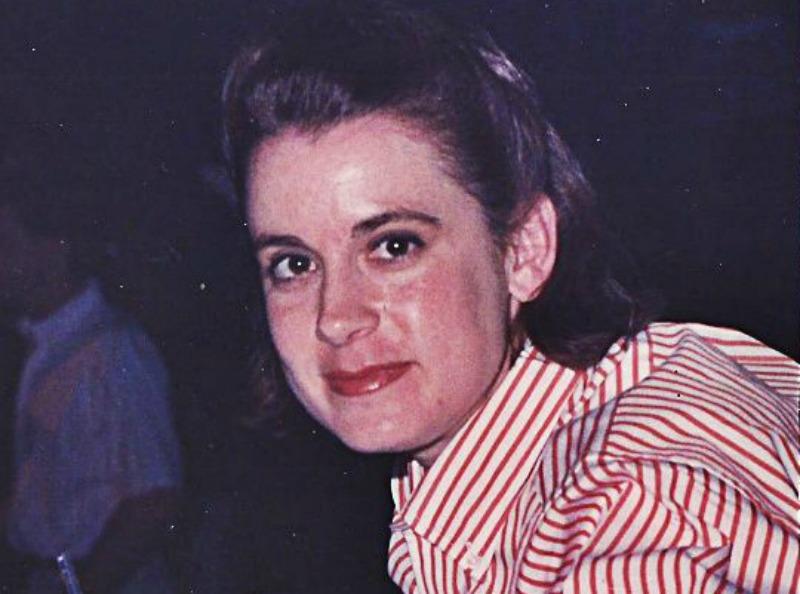 Transcript
Heidi Reinberg: I guess you live your life based upon a certain set of assumptions and when one of those assumptions goes awry, you're screwed. Can I say screwed?

Anna Sale: You can say screwed.

HR: Okay.
This is Death, Sex & Money.
The show from WNYC about the things we think about a lot...and need to talk about more.
I'm Anna Sale.
Meet Heidi Reinberg. She's 53, never married. Been in New York City since right after college. She grew up in Texas.
HR: I was raised in an era, and I guess this is the thing, if you're good, if you work hard you'll get ahead. I've been working since I was probably eleven years old. I was the most prolific babysitter in my neighborhood.
You don't know Heidi, but there's probably someone like her in your life. Someone you see walking the dog, you swap updates on family and work then curse how everything's getting so expensive in the neighborhood and sigh and roll your eyes together. When you're talking about money, you might wonder how they make it work, but you usually don't ask. In this episode, Heidi tells what's going through her head during those casual chats about money because she doesn't have any in the bank.
HR: I wouldn't say I'm good with money, but then I've never had a job where I've made enough money to be good with money.
Heidi's a documentary producer and has done some work on TV on shows like House Hunters. But gigs haven't come often enough.
HR: There's not a lot out there.
Working as a freelancer takes hustle and faith that the next job will come. But in Heidi's case, that slid into denial over the years, leaving her in terrible financial shape. Credit cards have filled in the gaps to cover the costs of being ready for work when it comes.
HR: You need clothes, you need makeup. Not great makeup, you need to get a haircut, you need to get your nails done. To do all those things to present yourself in a way that makes you feel good about yourself out in the world and when you can't do that you sort of start turning inward. My dog hadn't been to the vet, she's got three legs and she is geriatric and I wasn't able to take her to the vet and that's been the toughest thing because all of the other stuff I can hide.
For a long time, the thing holding her budget together was the sweet deal on her apartment. $1100 a month in prime Park Slope, Brooklyn.
HR: Anybody that leaves the block wants to come back.
She lives a few doors down from New York's new mayor, Bill De Blasio. He won in a landslide on the promise of making the city more affordable. But right after that election, Heidi learned that she's loosing her affordable apartment after eighteen years. Her landlord is selling.
HR: I got a text at night. Saying she needed to talk, like if we could talk the next day. And I knew. I knew. Because this had always been my fear that I was going to lose the apartment. Because it was the one note of stability in my life. I don't necessarily have the money. I don't know what I'm going to do. Like it's just going to sort of boil down to that. And my goal is to sort of just keep my family in tact as much as I can.

AS: When you say your family, who do you mean?

HR: Well, my dog and my cat. I want to keep everybody together as much as I can. I mean it's devastating.

AS: How seriously are you considering leaving New York City?

HR: I think I have to. I mean came here thirty years ago. I don't want to say I bought into the dream, I grew up in Texas, I never thought I would end up anywhere but New York City. I don't know why. I came up here my college year, my parents asked me whether I wanted pearls or a trip to New York City. So that was my graduation present. So I came out. I got off the plane and I felt like I was home and that's not a story that's unique to me I know a lot of people say that.

AS: Where do you think you might go?

HR: [Sighs] I honestly have no idea. And I don't want much. I don't want much. I just want a decent place to live and a decent neighborhood with people that I enjoy seeing in the morning and I can have relationships with. I want home.
That's Heidi Reinberg talking just over five months ago. She knows you might judge her. She judges herself. She knows her credit got really bad. She did try for a retail job...
HR: And I've never heard back from them.
She's even wondered, if only she had gotten married at some point, would she have more security?
HR: If I had somebody there, at least there's a cushion.
All of this has been part of the fallout of losing her place. And she's finally trying to be honest about where it leaves her financially.
HR: For better or worse, I don't have the money to put down on an apartment right now.
At the start of this year, Heidi sent me a few emails that things were turning up. New jobs were coming through, maybe she could find another place not far away from the old neighborhood. But then some of those gigs fell through and others didn't pay as well as Heidi had hoped. And she realized her really slow year in 2013 was continuing into 2014. Now she has no savings and thousands of dollars in credit card debt.
HR: It feels like I will never get ahead. I will never get ahead. You know, if you don't have good credit now, then you're damaged goods.
I met Heidi at her apartment a few weeks ago, which is now mostly packed up. Heidi Reinberg is leaving New York after thirty years. But it's still not something she likes admitting. Like when a neighbor on the block asked if she'd found a new place, Heidi tried to dodge the question.
HR: Because I'm not telling a lot of people and she said, oh you're sneaking out. And she said, are you having a party? And I said no. Like honestly if I had a party right now it would feel like I was dying. it would just be the saddest thing to me and I don't think I can do that.

AS: I mean do you feel like you're sort of slinking away and trying?

HR: Well I mean there's definitely a shame factor to it. I'm ashamed. I mean, I'll say that. You feel like a failure. There's just so much shame attached to money and to not making a living and to not... I mean you could talk to your friends about, you can talk to them about sex, you can talk to them about depression, you can talk to them about how things, what are the other taboos? Like, but you can't talk about money. Money is the last taboo and maybe I'm underestimating my friends but nobody wants to hear that you're having a hard time making ends meet. I mean even with all my friends or people on the block when they say to me, have you found another apartment yet? I want to say to them, I don't have the money to get an apartment. And I know, I don't care whether you're making a gazillion dollars or you're making minimum wage, I feel like everybody these days is just in this constant worry about money.
Heidi Reinberg is not the only New Yorker quietly loosing ground. A new report found that since 2000, median rents in New York City have gone up 75%. While in the same period, what people earn, the median income, has actually declined. And it's not just in New York. Across the country, a Harvard Study found that nearly half of all renters live in what's considered unaffordable housing. They have to pay more than 30% of their income to a landlord. So coming up, we look at where you can go when you can't keep paying for the city life you know.
This is Death, Sex & Money from WNYC. I'm Anna Sale.
--
Heidi Reinberg bought a one way plane ticket to Los Angeles. She leaves this month. She's going to go live with her sister.
AS: What are you going to take with you to California?

HR: My laptop. I haven't decided whether I'm taking the animals yet, which is killing me. What am I taking with me? I asked my sister if she has a good vacuum cleaner this morning, I may take my vacuum cleaner.

AS: When did you decide to live with your sister?

HR: It was funny because I was thinking about that this morning and I don't know. My sister and I have never gotten along. we're both in our fifties and we've never gotten along. And my brother had, like one of his kids was going through some that my sister and I saw on Facebook so i think I called her and said, how do you think we should respond to this? And that was how we started talking and I guess the irony is that we've bonded over this whole, what's happening to the cities and finances and all of that stuff. And she said come out I really need some help and I don't really trust anyone else to do it.

AS: Who's older?

HR: I'm older. I'm older by a couple of years.

AS: Is your little sister going to be your boss? How is this going to work? Have you thought about this?

HR: Honestly, we're both just sort of going on faith at this point. Although I will say too I feel like we've had a lot more substantive conversations. This whole financial thing these days is like, you know, shit's getting real. So..

AS: Shit gets real and you turn to family even though you haven't lived near your family your entire adult life.

HR: Yeah. Well again, I didn't have any option. Like I think our family wasn't raised as a family. Both of my parents were only children so we were never like, family's got your back. I think like, you know, when you come to New York, your friends are your family. I've confessed things to my friends that I wouldn't confess to anybody, or certainly talk to my family about. My mother has no idea I'm moving. She has no idea and I'm not going to tell her. I mean I had one conversation with her where I sort of burst into tears and she got very worried. She does try and I can't blame her for it because a lot of it is the way she was raised and she is who she is. But the only thing she can express is worry rather than assistance or help or anything like that. i know she would say that I could come down and live with her but that would not be a good idea.

AS: And how's your love life?

HR: I guess I met somebody online because I was going into this new year with so much optimism and everything and I did meet somebody. I was just randomly, hell I was on Match and rather than looking into New York, I was like I'm just going to be completely random about this and I picked a state and picked Wyoming and met somebody. He's going through pretty much the same thing right now and things were pretty good for awhile although nobody could afford to fly to meet the other person. I think that for me at least the stress of being optimistic all the time, there's just not that much to be happy about. I like being positive around everybody else and I just feel like I'm walking around in this constant like, I'm going to burst into tears any minute. There's the people who say, this is an adventure and all of that and I hear that and that's what I would say to somebody else going through the same thing. But it's just so hard being on this side of it.

HR: I've gained weight, I'm drinking way too much. And it's like I'm sort of giving myself permission to do that. I just need to get through this and there's no way to make it particularly palatable, there's no way to make it great and to find the serenity in it and I just have to get to the other side and then this will be over and I can move on with my life.

AS: So when you think about your life six months from now, and what you want it to look like, what would your day be like?

HR: Warm. Warm but not overly hot. Money in the bank. The dog and the cat. Work. But I don't even know. I can't even envision my life. I guess what I would hope for myself in sixth months because I can't envision anything now but what I would hope for is that I do have a job that makes me happy and I guess I am looking forward to the time when I can leave New York and not miss it so much. It's hard rebuilding. I'm going to start on the next thirty year chapter. I've spent thirty years building my life up to where it was, whatever that is. And it's been, money aside, it's been a pretty good life. I hope it's as great as the life I had here.
Money aside, it's been a pretty good life, Heidi says. That's the thing about money, though. We love to tell each other not to make decisions based on money. But if you believe that long enough, then not having money can end up making the biggest decisions for you.
It's a moment that everyone fears. It's about survival and about how much we're worth. We all get it. But when it actually happens to you, it can be the loneliest thing in the world.
So let's talk about it. Has that happened to you? And what did you decide to do because of money? Take that full time job you really didn't want? Move away from that place that was becoming just too expensive? When was money the deciding factor in a big transition for you?
Go to our website, deathsexmoney.org. We're also talking about it on our Facebook page. And I'm on Twitter @annasale.
Heidi's plan is to leave New York and land with family. She's taking her cat with her but her dog, Stella, is staying in New York while Heidi decides what's next.
Death, Sex & Money is a production of WNYC. Our team includes Emily Botein, James Ramsey, Chris Bannon and Bill O'Neill. Special thanks to Mitra Kaboli and Lu Olkowski for their help on this episode. The Reverend John Delore and Steve Lewis wrote our theme music. Other music by Jason Moran. If you like Death, Sex & Money, subscribe to us on iTunes. The next episode is about when my life fell apart, in this case, because of love. And how a former U.S. senator from Wyoming, Al Simpson, stepped in at a key moment with some advice.
AL SIMPSON: The secret is you both try to control each other and you both fail. And it's critical that you both fail. And you do it in the most skilled and manipulative ways.
I'm Anna Sale, and this is Death, Sex & Money from WNYC.
Copyright © 2019 New York Public Radio. All rights reserved. Visit our website terms of use at www.wnyc.org for further information.