Al Letson & Nikole Hannah-Jones: Sensitive, Not Scared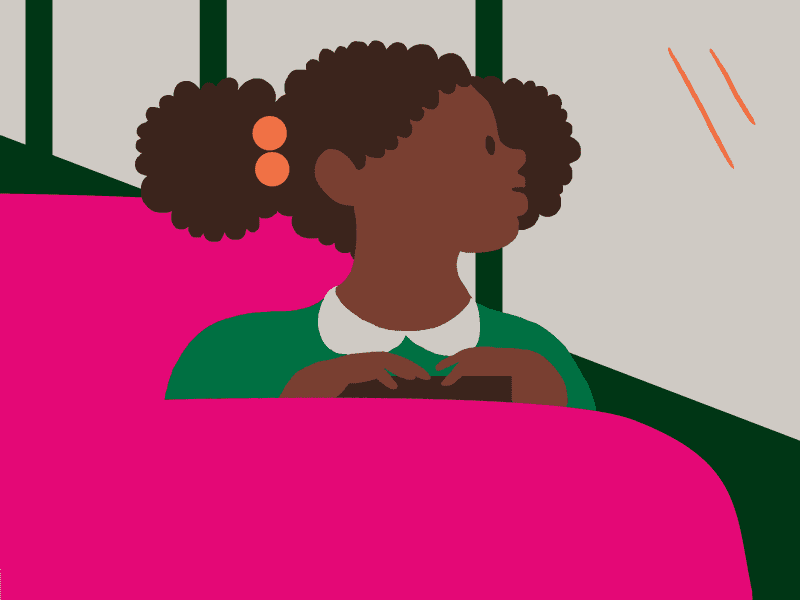 Transcript
NIKOLE HANNAH-JONES: You have to understand that when you make the conscious decision not to conform, you keep your dignity. Um, but it might take you longer to get where you want to be and you might not get there at all. But is it worth it to make it if you don't arrive there intact? And I would say that it's not.
This is Death, Sex & Money.
The show from WNYC about the things we think about a lot…
...and need to talk about more.
I'm Anna Sale. Psych! I'm Al Letson. And this is kind of a switch up. Now usually, Anna and I work right next to each other out here in California. I'm the host of Reveal, a podcast and radio show from the Center for Investigative Reporting...yep, that's the same place you hear about in the credits of every Death, Sex & Money episode.
And Anna and I are buddies, so when she asked me if I'd step in to host an episode of this show while she was out, I was like, HELL YES. And I knew exactly who I wanted to talk to.
AL: 'kole Hannah-Jones...

NHJ: What's up?

AL: Waterloo is in the house.

NHJ: Waterloo is always in the house.
Nikole Hannah-Jones...native of Waterloo, Iowa...staff writer at The New York Times Magazine...and MacArthur fellow.
AL: And the queen of the clapback.

NHJ: Definitely don't come to me with stupid shit.
She's also my friend.
AL: I am sad that I'm not in New York. My game plan was to bring you some bourbon and uh do this, but -

NHJ: Hah! Was that the plan? At uh -

AL: That was the plan.

NHJ: 11 AM? I mean -

AL: It's always a good time for bourbon.

NHJ: If you know me, you know it's never too early. (Laughs)

AL: Exactly.
Nikole reports on education, race and inequality in the U.S., and how our schools are still deeply segregated, despite the ruling of Brown vs. Board of Education more than 60 years ago. It's work that won her that MacArthur grant in 2017. But she's careful not to forget how she got there.
NHJ: You know, I have "Waterloo" tattooed on my wrist. Um, I call it my, "You came from the dirt, to the dirt you can be returned" tattoo, like never start thinking too much of yourself. Like you, you can be humbled. And you know, I live in New York, I work at The New York Times. I get invited to all of these elite spaces. I know a lot of prominent folks, but those people did not contribute to making me who I am.
The people who did, back in Iowa were working class. When Nikole was growing up in the '70s and '80s, her mom was a probation officer, and her dad was a bus driver. She was the middle of three sisters...and describes her household growing up as dysfunctional. Her dad was an alcoholic.
NHJ: I'm a girl from hard drinking folks. We worked hard and we played hard, and like, my dad, I can see it in my head. He would throw these parties and the albums would be playing and I grew up on all this seventies music, you know, Isaac Hayes, War, The Soul Children. And all my aunts and uncles in this smoke haze living room with uh beer cans and vodka bottles and playing cards. Um, the kids would be up all night, um, you know, hiding under the tables, watching uh adults really let down for what most of the time were very hard lives.

AL: Did you guys talk about race uh as a child? I mean, growing up, I'm slightly older than you, um but growing up in the South, in my household, I would say that you know we did the Black History Month specials at school and at church and all of that type of stuff. Um, but we, I don't remember my parents ever really reflecting on race. Um, I mean it was just an understanding that we were black in a mostly white community and it is what it is.

NHJ: Yeah, so, you know, I grew up in a biracial family. My mother is white from rural Iowa and my father is black from the Delta. So it's kind of unavoidable. Um, my grandparents, when they found out my mother was dating my father, disowned my mother for a period of time until she gave birth to my older sister. Um, so, you know, we would go see our grandparents and always be the only black kids in the room and then, you know, we'd come back home and we lived on the black side of town and we lived around all of my uh black side of my family. And I remember when I was young, I couldn't tell you how old, my dad called me and my sisters into the living room and he told us um you're black. Like, your mom is white but you are black and you need to understand that, and I don't know what drove him to have that conversation with us, but he wanted us to be clear that um having a white mom didn't make us special or different or removed from uh other black people or our black family. So we always, I don't, I don't think we talked about it all the time. Um. But it really was unavoidable.
As a kid, Nikole went to the local school in her neighborhood. But her parents weren't happy with it, so in second grade, she started being bused to a different school on the other side of town. That one was mostly white.
NHJ: I rode the bus two hours every day, an hour there to school and an hour back, and I could literally see the racial landscape changing as we went from the black part of town to the white part of town. Because you can't help but notice that um when you're on the black side of town, the housing stock is smaller, it's less uh taken care of, the roads have more potholes. There is, um, no real grocery stores. And then uh as I crossed the river on the bus to the west side, that all of a sudden, you know, the houses start getting nicer and the roads are nice and there's more parks and there's uh, you know the shopping centers are over there. So I saw it uh very clearly and I also was getting the messages from uh society, you know from media, from conversations about why that was. And the messages were that black people just did not want to work hard, did not care about their property, did not care to have these things, and then I would think about how hard everybody in my family worked, and when I say hard, I mean physical labor. Um, my family were folks who worked in the beef packing plant, and I remember my uh uncles would come home sometimes and they couldn't make a fist because their hands were so swollen from holding the knife that you cut the animals with all day. And um, so I'm like these are the hardest working people I know and they try very hard to keep up their homes. They want to have nice things. Like I, it just, it it was incongruent with what I knew and I really think had I not ridden that bus every day and had that time to think about it and really pay attention, um, maybe I wouldn't have questioned so much what, what we were being told.

AL: When you were growing up, did you like just want to get out of Waterloo as quick as you possibly could or, or were you comfortable there?

NHJ: Oh God, yes. Like I knew, I knew from a young age that as soon as I graduated high school, I was getting out of there. I mean, part of it was I just always knew it was too small for my ambitions. But part of it also was, I just needed to get out of my household. Being raised in a, in a very dysfunctional household with a very domineering and often disrespectful and controlling father um did make me independent and strong and understanding that I would not tolerate people disrespecting me once I had control over my life. And I moved about a month ago, and in the process of moving I found my old journal from high school. And most times when I was writing in that journal it was after I'd had a fight or confrontation with my father and I was venting in this journal, and I came across um this page where I said once I turn 18 and I leave here, I, a man will never dominate me again in my life and be able to control me and I am going to run my own life. The things I wanted to do with my life I could not do there.
After attending a predominantly white high school, Nikole did get out. She went to college at Notre Dame, and journalism school at UNC. And after she graduated, she got a job reporting on education in North Carolina. It was work that quickly made her examine her own values.
NHJ: When I first started covering schools back in 2003 and—newly married, no intention of having kids at that time—and um was spending a lot of time in these very segregated schools. And working with other journalists who are writing about these issues and talking a lot of times to researchers and activists who said they were working on behalf of poor black kids and then you know, I would ask them, where are you sending your kids to school? And every last one of them was sending their kid to a white school. And I just remember thinking how hypocritical it was that you were saying these kids deserved equality and equal education and you were saying that these kids were just as good as anybody else's kids, yet you would not even consider sending your own child to school with them. And I was like, when I have to make this decision one day, I'm not going to be a hypocrite.
Nikole and her husband Faraji had their daughter in 2010, when they were living in Portland. Shortly after, she got a job in New York, and their family moved to Bed-Stuy...which at that point, pre-gentrification, was a lower income, predominantly black neighborhood in Brooklyn. They were making good money, but when it came time to make a choice about where to enroll their daughter, Nikole was adamant that Najya go to a local public school.
NHJ: I'm not a woman easily moved once I've decided on something, I just felt it was -

AL: You think?

NHJ: - the right, it honestly, it just felt like it it was the right thing to do. It was the just thing to do. Um, and I asked my husband, let's just go into some of the schools because one of the like things that angers me the most are how people write off schools full of black kids without ever walking in the door. And when you go into a lot of these schools, their test scores are low, but you can tell that they are good schools and that good instruction is happening. And we went into the schools and it changed his mind. Um, and our daughter has now been at, at her school for five years and it's been a great experience for us. And I don't know if one day my daughter will question my decisions about her education. I don't know if one day she'll say, you had all these resources and you chose not to use them um to benefit my education. Maybe she will and maybe she'll ask why I put her in the types of schools that I put her in and I think about that too.
Coming up, Nikole on developing emotional armor as a kid. How it helps her work now, but also, how hard it can be to take it off.
NHJ: I can be candid to a fault, uh my friends will be like, why are you talking to me like you talk to people on Twitter? I'm like oh my bad (laughs), my bad.
—
KATIE BISHOP: Hey, this is Katie Bishop -- I'm one of the producers on the show. If you're new to Death, Sex & Money -- welcome! Our regular host, Anna Sale, is on maternity leave -- and we've asked some of our favorite past guests and friends of the show to step in and have conversations like this one with the people they're most curious about.
Al Letson is one of those friends of the show… he also hosts one of our favorite podcasts, Reveal. It's a podcast that goes deeper on the big stories you see in the headlines. It just won two Peabody Awards, and we really recommend checking it out.
And speaking of recommendations… we know it can feel kind of overwhelming when you're on the hunt for a new podcast to add to your queue. So we make it easy for you--every week in our newsletter, we recommend a couple of shows we've heard recently that really stuck with us.
Our Death, Sex & Money newsletter also features behind-the-scenes updates about what we're working on, and some really great emails that you all send in to the death, sex and money inbox. We know you get a lot of email--but we think this newsletter is worth your time. And if you don't believe me… here's what one subscriber recently said about it: "This is about the only newsletter I read regularly." So there you go. Subscribe now...and check out past issues...at deathsexmoney.org/newsletter.
On the next episode...Dr. Tressie McMillan Cottom and Daily Show host Trevor Noah. He talks about learning how to be a feminist from his mom growing up in South Africa...and why he thinks we're approaching mental health conversations all wrong.
TREVOR NOAH: It's like having a bum knee, you know? And I think that's how we need to treat mental health. if somebody said to you, oh man, I got a bad knee. Then we're just like, oh, so what do you do about that? Ah, I don't squat as hard and I

TRESSIE MCMILLAN COTTOM: Yeah.

TN: I try and do exercises to stabilize the knee.

TMC: Yeah.

TN: And I think that's what we need to do. We have to treat it like we treat our bodies.
—
This is Death, Sex & Money from WNYC. I'm Al Letson in for Anna Sale.
I first met Nikole Hannah-Jones about five years ago. And I remember it clearly.
AL: We were at some conference. And I remember when I got in there, it was a bunch of journalists who felt really uh uptight. You walk into the room and you, your nails are done, you got hoop earrings. I mean, you're beautiful, but also not what the stuffy rooms that you and I tend to go in to look like.

NHJ: Right.

AL: And the thing that I noticed that you were fully yourself in a place where I felt like everybody else was, you know for lack of better term, I felt that a lot of the African-Americans there, like, we were in our code-switching mode, and you -

NHJ: [laughs] What are you trying to say? What are you trying to say about me?

AL: I'm trying to say that you were you. Like, that's the thing is that like every place that I've ever seen and been with you, you are so you.

NHJ: Well, you know, the benefit of uh being a working class black girl who has spent a lot of time around more affluent white people is you do quickly learn they're actually not really smarter than you. Um they just have had advantages of, of things and opportunities that you haven't had. That gives you actually a certain confidence in these spaces. Um, I guess what I'm saying is that I don't actually know how not to be the way I am and trust me, sometimes I think like maybe you shouldn't have been so loud or maybe you should've kept that to yourself uh in retrospect after I've had a conversation or I've done something. But, I actually like to look the way that I look and it it's pleasing to me, um, and so I don't change it even though I understand what the uniform is supposed to be.

AL: I'm curious, your your mom is white, um -

NHJ: Mmhmm. Last I checked.

AL: Do you have to explain to her um what it means to be a black woman in today's age?

NHJ: Uh, I think that, yeah, I think it is much easier for my mom and I to talk about race and racism and racial injustice in the abstract than it is to talk about it in terms of our own personal relationship. Um, I think that there are at times tensions. You know, I raise a black daughter and so uh I'm very conscious about trying to raise a confident black daughter who doesn't think that European beauty standards are uh better, that is proud of her natural hair. And I think sometimes there is a clash with my mom about that, who then feels like, well, where do I fit into that 'cause I'm a white woman? And so for instance, you know, I don't allow people to buy my daughter uh dolls that aren't black and my mom didn't necessarily agree with that. And I'm like, I - I understand, but that's because you aren't growing up in a society that is affirming that white is beautiful and white is right. So those conversations can definitely be trying. And also, you know, I, I don't remember my mom ever buying me a black doll and my mom definitely did not learn from my aunts like how to do my hair and so if you look at my childhood pictures, uh, my hair is a damn mess like in every picture. Right? So I'm like, you know, "Mom, these are things I wish you would've done for me and you didn't." And so I am making sure to do them for my own child. So those, those conversations are not always easy and, um, you know, that's the thing is I read somewhere, some silly-ass thing, that what will cure racism is interracial love. Clearly it doesn't.

AL: Right, right.

NHJ: Uh, but also, you know, you can have a intimate relationship with someone and still not be great on understanding race. Um, that's the type of work that white people have to do very, very intentionally.

AL: So I have a, my oldest is uh - uh 28, and um we're at this point in in our relationship where he, uh, he talks about the things that I screwed up on. When he was 16 years old, he was constantly getting pulled over by the police when he was just walking home from work and so my thing was like, I gotta be tough on you because I need to get you ready for these crazy people out here. Um, and as a parent, it is so painful to hear, like, that I screwed up on this and that. And I, I've been reflecting a lot about uh my relationship with my parents and the fact that um I cannot have those honest conversations with my mom. Uh she just can't deal with it. So the way that I've been dealing with my son is I've just been owning it. Like when he brings stuff up, I'm just like, yup, I did that. I am so sorry. I didn't have the tools. I - I - I was trying the best I could, but I did that. All of that is just a long story to ask, are you able to have conversations with your mom about what happened while you were growing up?

NHJ: Yeah. Yeah, for sure. I have a very close relationship with my mom, and so the dysfunction was not coming from my mom, and I know that she was also dealing with her own trauma, so we've had these conversations. And they're not easy, she feels a lot of guilt and I don't want her to feel guilt, but I just want her to understand things. So I don't have to hold that in, no, and in general I'm just not a holding in type of person.

AL: Yeah. So do you feel like when your daughter is that age that you'll strive to do the same thing?

NHJ: I hope so. Even though it will be, you know, I'm also extremely sensitive. Um, so I know it'll be really hard for me um to hear because probably the things that I think I failed at won't even be the things that she thinks I failed at. And I, I have a a journal I keep for her. I write her letters and I write her letters, one, because I have a fear like what if something happened to me and she won't know how I felt about her. But I also write her letters because I'm like, you know, when she's a teenager, she's going to hate me and, uh, then I can pull out this book and be like, don't you see how much I love you, look at all these letters I wrote you, um, and to try to explain things like you know that I, sometimes when I make a mistake or I'm gone a lot and I - I try to write her these letters that I will give her one day um to help her understand me as well, and hope that that will fortify whatever doubt she had um about why I did the things that I did.

AL: You just said that you are sensitive. I - that, um, that that's something that I did not expect from you.

NHJ: Oh my God, please. First of all, you know, like the folks who snap the quickest are the most sensitive. That's why they snap the quickest. Yeah, I'm, I'm definitely super sensitive.

AL: Really? 'Cause you, you seem like, I mean, maybe it's because the way you snap, you snap.

NHJ: (Laughs)

AL: (Laughs) But - but you, to me, just don't seem to be scared of anybody.

NHJ: Okay. Those are two different things.

AL: Uh huh.

NHJ: Um, I'm not easily intimidated and um, I'm confident about the things that I know because I spend a lot of time ensuring that I know them. But I'm also, part of me is definitely not confident and uh easily wounded I think because, you know, I had to build this armor to survive um my childhood, but inside that wasn't who I was. It's just something that I had to build around myself. So I'm not a, I'm not a person who gets intimidated because I'm like, I've, you know, I've been through some shit. Um, but I'm extremely sensitive for sure.

AL: I was tweeting about uh race at one point, uh, and on Twitter someone asked me if I was angry. Um, and my response was, um I'm always angry. I just figure out how to channel it in a, um, in a positive way. Where are you writing from?

NHJ: I definitely um feel an eternal outrage. Um, I think I - I - I've said before that rage is largely what fuels me. So I don't know that that's always positive, but, um I don't think you can write about the things that we write about, that you can sit in classrooms where kids don't have books and don't even have a math teacher for an entire year, and not be angry about that in a wealthy country that is choosing to do this. So I never really understand the obsession that black people should not be angry. I remember, uh, after Charleston and the immediate narrative was whether or not these black folks were going to forgive Dylann Roof.

AL: Isn't that always the immediate narrative, though?

NHJ: Right, like always. That is our expectation, is on black people to always be calm and forgiving because otherwise, if you're angry, you might turn white people off from supporting your quest for justice. Um, and I just reject that. You can't study our history and not be angry. And you can't look at the conditions that so many black people still live in and not be angry and I see no need to try to subdue that feeling. Um, I see that feeling as what drives me. I dunno, how should we feel? Like what's, what's the expectation of we -

AL: I I, I have no idea 'cuz I'm angry too.

NHJ: Right like, what should we feel? Hopeful? Not if you study history, not if you see the conditions that so many of us still live in. So I - I just, I don't understand even that question and I just find it annoying as hell.

AL: Do you go to therapy?

NHJ: (Laughs) Um, last year I tried it. I went maybe four times and they didn't cure me, so I had to quit. No, I'm playing. Um (laughs), you know, I believe in it for other people, uh (laughs) which is probably most people -

AL: Nikole Nikole Nikole. Come on, come on. Listen! Like every, every, every, every day. you are reporting on some of the hardest, heartbreaking stuff uh that anyone can report on and let's just be real, like you're reporting on it and we both know that like a a good chunk of it is not going to change because America is too tied to its ways. Right?

NHJ: Yes.

AL: So I'm just thinking that like if you have to carry that weight, where do you go to let that down?

NHJ: I mean, trust, my husband would agree with you. I - I mean, I, uh, you know, I don't know. Like I feel, (sigh) I dunno, I know that I should go to therapy probably, but at the same time I'm like, I know why everything that's wrong with me and why I am like I am and I don't know that talking to a therapist will change that. So mostly, you know, I just tamp it all down (laughs) or, or you know, I I I just get mad and then um try not to feel the pain. Yeah.

AL: And anger, is it, ang, anger is an easier emotion to deal with than pain?

NHJ: Absolutely. That's why you see it often when it comes to me.

AL: Mmhmm.

NHJ: I mean I started going to therapy um, really, I had a uh, my younger sister passed away unexpectedly and I had a really hard time dealing with that and I started going to therapy also because I felt like uh I'm too mean and I don't want to be a mean person. I think the hard thing though is so much of our personality is forged when we're young in our formative years and my formative years were very, very hard and the survival tools that I uh adopted to get through my childhood in tact and to be able to be successful and to get out of that um are not so useful to me now, but they're now a part of my fundamental personality. So I think that's just a very hard thing to deal with is how do you undo something -

AL: Yeah.

NHJ: - that is basically intertwined with your whole development as a human being?
That's Nikole Hannah-Jones. Follow her on twitter @nhannahjones, read her work in The New York Times, and check out the work of the Ida B. Wells Society for Investigative Reporting, which Nikole cofounded to support the work of journalists of color.
She's also got a book coming next year The Problem We All Live With. Keep your eyes peeled for it.
Death, Sex & Money is a listener-supported production of WNYC Studios in New York. The team includes Katie Bishop, Anabel Bacon, Emily Botein, and Andrew Dunn. The good Reverend John Delore and Steve Lewis wrote our theme music.
I'm on Twitter as well @al_letson. Subscribe to my podcast, Reveal, on your favorite podcast player for deeply-reported stories about everything from the opioid crisis to the Trump administration's family separation policy at the border. I mean listen y'all...we go in. So check us out, we'd love to have you as a listener.
And if you're new here, you should subscribe to Death, Sex & Money, too! They have really good conversations on this show about lots of hard stuff, like student loan debt, pornography, and social class. I never thought I would say those three things together in a sentence, but here we are, people. You can go to deathsexmoney.org/starter kit to find the episodes that other listeners think you should start with. Me personally, I would say Bill Withers... that was a gem.
You know, growing up with Nikole for a mom, it makes sense that her daughter is super tuned in to race issues. But sometimes she worries about things she doesn't need to. Like when she was at a friend's house over the holidays.
NHJ: So we were over there for uh Christmas caroling and they have a songbook and she turns the page and the next song is "White Christmas." And my daughter is like, "Why is it White Christmas?" And I was like (laughs) - I was like, "Because of the snow baby. It's okay."
I'm Al Letson, and this is Death, Sex & Money from WNYC.
Copyright © 2019 New York Public Radio. All rights reserved. Visit our website terms of use at www.wnyc.org for further information.
Music Credits:
"Daymaze" by Blue Dot Sessions
,
"The Wrong Way" by Jahzzar
,
"In the Backroom" by Blue Dot Sessions
,
"Chapel Bottom" by Blue Dot Sessions